Some random pictures from lately:
Several weeks ago at a petting zoo. If an animal came towards Buddy he pushed himself under our legs. Cute boy!
I found these two pictures on my camera. I looked at the second one and wondered when Baby Girl got into the car with the camera. Then I saw the fine print: "Professional driver on closed course. Do not attempt." She must've taken a picture of the tv during a car commercial!? Pretty decent photography!
I can't get enough of this boy. He's just too cute for words!
This means, "Mama, I want to watch a video on Netflix!"
Apparently, Walmart bores her to sleep.
While I was in Colorado, my man took the kids to a fall festival. He let Baby Girl pick out a pumpkin. She picked out a white one! Whose kid is she? Not only is it white, but apparently, it's worth more…$2 more to be exact. We wanted to do something to spice it up a little bit. I think it turned out pretty cute!
A self portrait in the car? Oh yes I did! I was on my way to pick my man up for our date (backwards, right?), and I was feeling rather bohemian, with a flowy top, big wood earrings and a headband. I felt the need to document the outfit.
Miscellaneous enough for ya?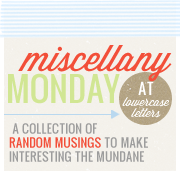 Got something to say? Go for it!