I want to first tell you that I'm not as sad any more. I knew I wouldn't be. I've cried some, but we'll make it.
Overall, it's been a great week. So busy, but great!

Buddy climbs EVERYTHING! Baby Girl was not a climber, so this has taken me by surprise!
He also likes to get into everything!
So, having boxes everywhere is awesome for him!
I know I shouldn't encourage this, but I love to see them scrounging through the fridge.
I promise we don't pose these. She falls asleep in the weirdest positions/places! When I took the blanket off she was sweating!
Not a great picture, but she's such a good little swimmer! I wish we weren't moving from her swim teacher!
This is the miniature version of my girls' night out last weekend.
Yesterday was my man's birthday. The kids were all too happy to help him open his presents!
In the midst of packing craziness we are still taking time to enjoy fun times!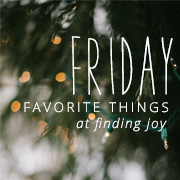 One Comment on "Friday!"
Got something to say? Go for it!