I was going to post this on Friday for Friday Favorites. Clearly I didn't make the cut. We are BUSY around here! I've started packing. I'm racing to see all of my friends as much as possible. And it's been warmer and sunny the last few days, so that means we have to be outside!
I'm trying Instagram today. We'll see how it goes….
I went running yesterday! It was a perfect running day! There was a slight breeze. I wore shorts and long sleeves. Wonderful! As I came to the top of one hill I looked out and saw the gorgeous mountains, covered with snow. And I thought, "I'll miss this." Then I reminded myself I will be out running in January, so that helped.
While I'm showing shoes, how cute are these? I got them for $10 at Costco! Baby Girl says, "White is not my favorite, but pink and purple are my favorite." You win some. You lose some.
A friend of mine came over yesterday. She watched my kids so I could run some errands and then watched them so I could pack. This is my system for this move…colored duct tape to identify which room the box will go in. I hope I stick to it through the whole move, because I think it will be very helpful!
My man knows me so well! This is my Easter basket. Filled with Pop Tarts and Swiss Cake Rolls. Yummy!
Sidewalk chalk! Baby Girl and I enjoy drawing all over our sidewalks. Yesterday we played her version of hopscotch for quite a while. Fun!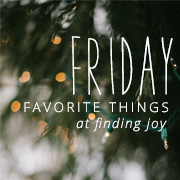 Got something to say? Go for it!