Several weeks ago, my man took Baby Girl up to the mountain. We've been meaning to get her skiing for awhile now. We wanted to take her last year, but I was pregnant, we were moving, life was crazy. We also lived much further from the mountain. Anyway, they went a few weeks ago. Buddy and I stayed home, anxiously waiting to hear how she did. I got a text when they left the mountain.
"We're just leaving. She did great and had fun!" I was so excited to hear all about it. Baby Girl loved it! She wanted to tell everyone that she went skiing (or skating, as she sometimes calls it). My man took pictures and even video taped them going down the bunny hill. The video wasn't for the weak of stomach. Imagine trying to video while skiing and holding up a three year old.
I was so happy that she did well but also so disappointed that I didn't get to see her. Saturday when we found out that the weather would be sunny and in the mid-fifties, we decided it was the perfect day to get back up to the mountain. After church Sunday, we packed everything up, ate dinner, and got in the car. Buddy was asleep before we pulled out of the driveway. Baby Girl talked for the first part of the trip; I think she was trying to stay awake. And of course, she fell asleep about 3 minutes from the  resort.
I enjoyed watching her get her rentals. Those boots are too cute! I loved seeing her with her helmet on. Watching her get on the magic carpet was so special! Just watching her experience this made me smile. She loved it!
And, I'm gonna brag, but she is GOOD! She doesn't have a whole lot of fear. Dada taught her to laugh when she falls. (She even laughs when others fall, which might not be great. Hey, we don't want her crying every time she tumbles down.)
I'll stop talking now, but I'm posting a video. Please ignore my goofy voice (does anyone else hate hearing themselves?) and the sometimes bumpy filming. I was carrying Buddy in the Bjorn while skiing down the mountain. It wasn't as hard as I thought it might be.
Isn't she good?  (And isn't that giggle the cutest thing you've ever heard?)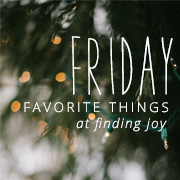 4 Comments on "Skier Girl!"
Got something to say? Go for it!